If you have visited Switzerland, you no doubt know
and appreciate the delicious chocolates and
pastries made there.

Well, for the past few years such delicacies have
been available right here in Nassau in The
Bahamas.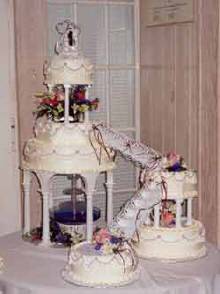 Armin Wernli came to The Bahamas over a
decade ago and worked as Executive Pastry Chef
at two local resorts. He learnt his trade in
Switzerland and other European countries.

For the last few years, Armin has been offering a
great variety of pastries, cakes and breads at his
Shop on West Bay Street on the Cable Beach
strip. Armin can make a cake to your liking for any
occasion: weddings, parties, birthdays etc.

Recently, Armin opened a branch in the heart of
downtown Nassau, in the Prince George Arcade.

Drop in and begin to treat your tasted buds.